Are You Ready to Become Emotionally Stronger Every Day?
Imagine a life where you stand in the center of your spheres of influence with:
A Healthy Sense of Self. You know you have value, worth, and dignity.
Healthy Behavior Patterns. You are becoming emotionally and mentally stronger every day: heart, mind, and body.
Healthy Communication Skills. You move through life with healthy assertiveness, confidence, and strong interpersonal relationships.
As an Author and Board-Certified Life Coach (AACC), I refer to these three critical principles as the three-fold cord of emotional health and wellness. When we possess and practice this in our day-to-day lives, we become Heartlifters committed to becoming stronger every single day.
What Can You Expect Here?
Here, in this online space, I hope to offer wisdom, guidance, and a whole bunch of practical courses to help make your life better. Why? Because I care about you and your family. My faith journey hasn't been easy, but it has been empowering. Today, I invite you to join a whole community of authentic, remarkable people, who I call HEARTLIFTERS, determined to create safe, secure, and stable places and spaces where everyone in their sphere of influence can flourish.
Do You Need to Be Loved Back to Life?
Late one evening, these powerful words made their way into my inbox. Hearing that a "chance encounter" at a book rack helped someone experience the power of a heartlift overwhelmed me and once again fueled my passion to do this work. May her words be exactly what YOU need to begin your journey towards becoming stronger every day.
"Last year, I faced severe trauma. I was led to a small display with books and devotionals, cute calendars, and such. The cover of Janell's book caught my eye. Without digging deeper, I hastily brought it to the checkout counter. I started to read. The words were just words. It sat for a year on a shelf tucked away. Fast forward to this month. Not by coincidence shortly after a new traumatic experience in a close relationship, I dug her book out. The words were no longer words. I had an amazing connection with God as I sat in my waiting room."
- Anonymous Reader of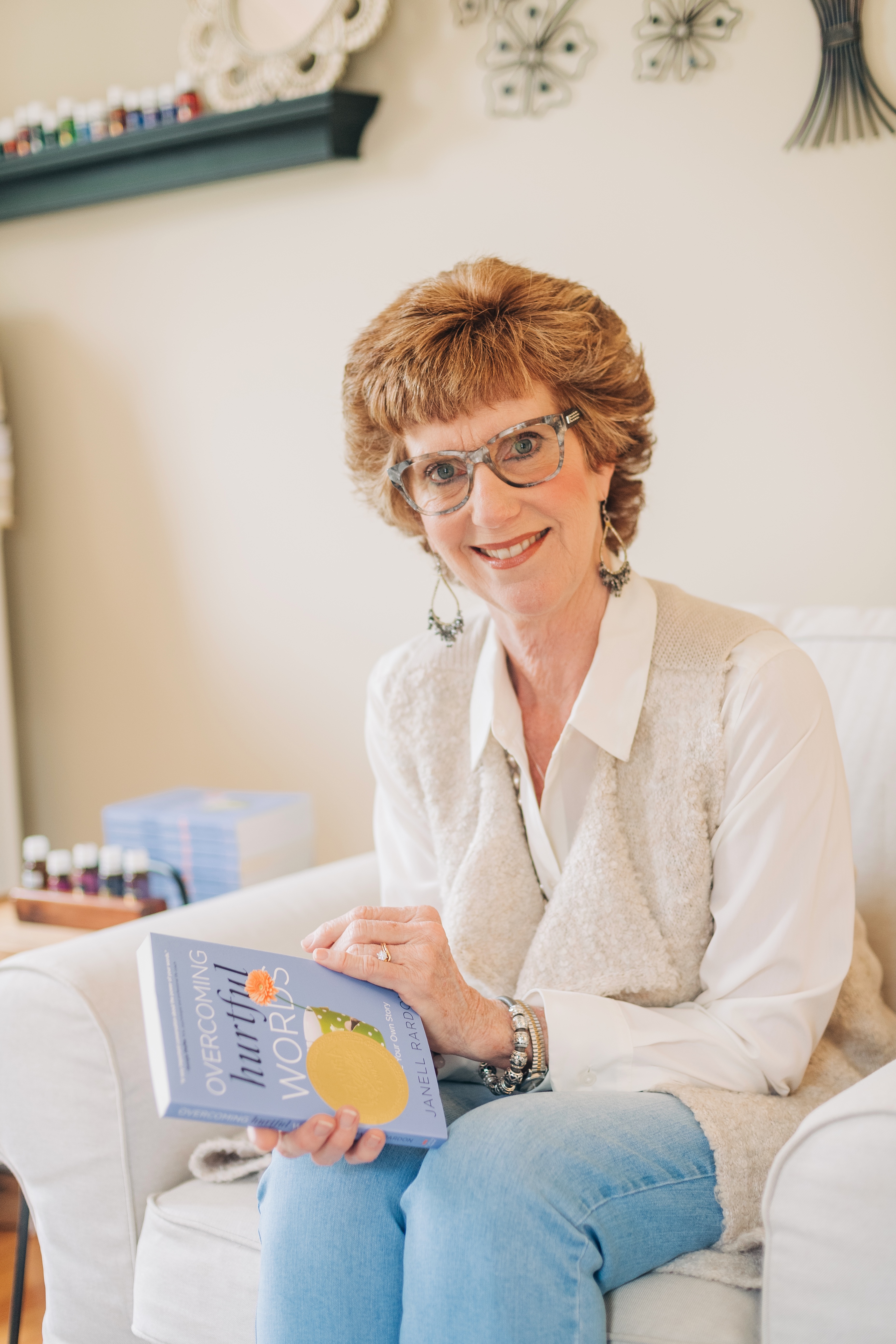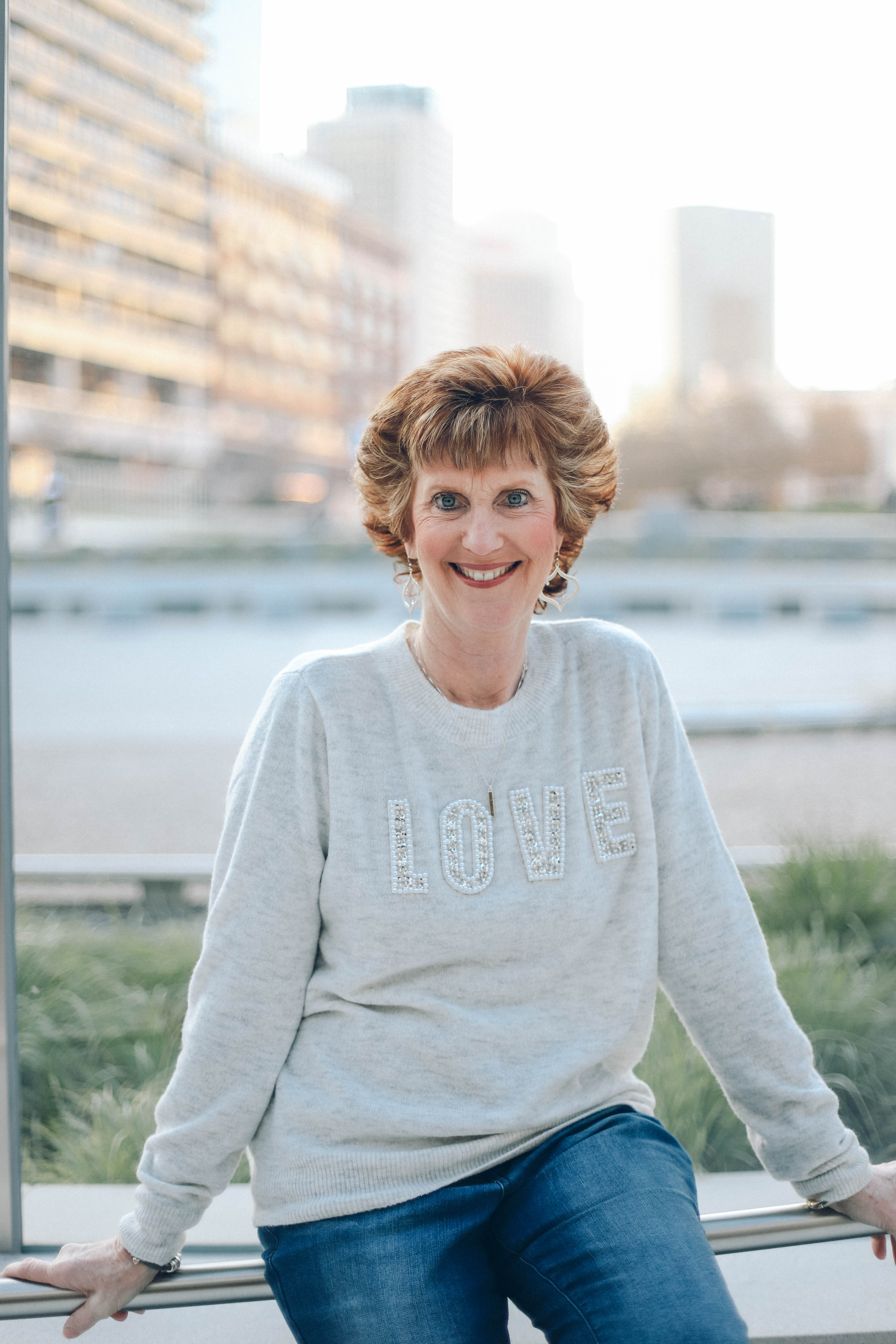 I was born a teacher. At age 8, I started "Lilac Avenue Elementary School," in my dear friend, Phyllis's, garage. It was legit. We had a library and everything. I've been teaching in one form or another since. After the release of my first book, I encountered hundreds of women, desperate and hungry for emotional and mental help. Their cry became my calling. At age 50, I went back for my Masters in Counseling, Marriage and Family Specialization, and Board Certification in Life Coaching. In 2012, I embarked on a whole new mid-life, empty nest adventure, opening, "The Heartlift Practice," and began seeing clients on a daily basis. Their presence empowered my research, study, certifications in trauma-informed care and therapeutic aromatherapy, and ultimately, the development of my faith + mental health podcast, Today's Heartlift with Janell. I believe every step of my own journey has led me here and I am honored to serve as your heartlifting guide.